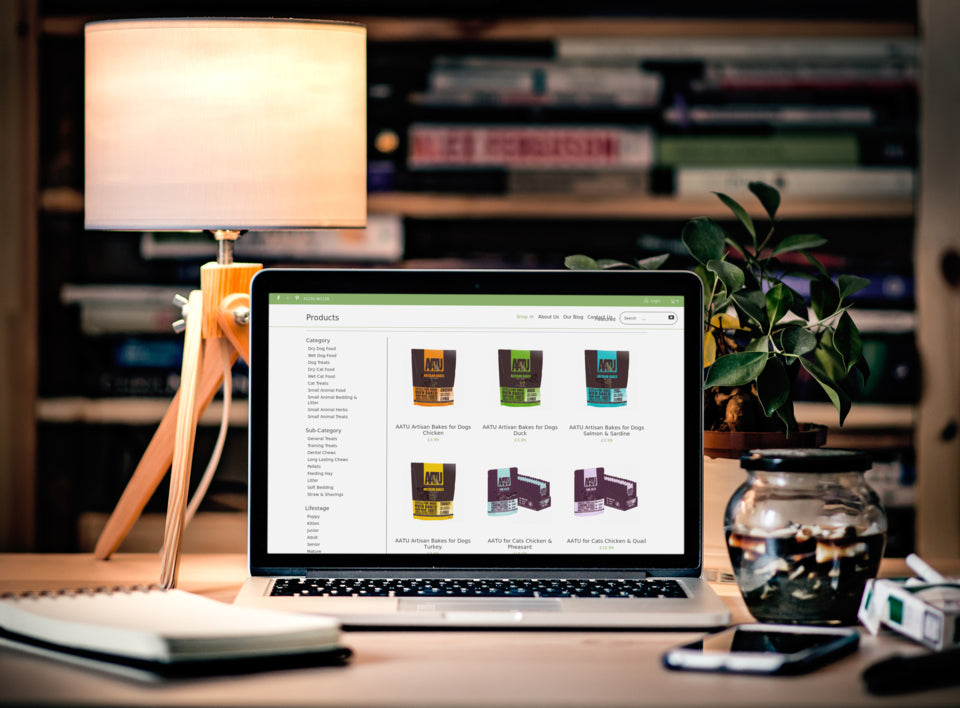 We are an independent family business and want to help you provide the best diet possible for your pets. We personally select every product that goes onto our website.

We choose all of our products by researching their nutritional value.
Why do we do this you might ask? Well... we want to provide your furry friend the best diet but at the same time making it accessible and affordable for you too.

You wouldn't and shouldn't feed your child copious amounts of coloured sweets or fast food with E numbers and additives, with words you can't even pronounce, written in the small print. You shouldn't treat your dog, cat and definitely not any small animal differently. Many dog and cat foods on the market contain colourants, additives and even proven toxic ingredients.
We will only supply the best quality products from brands such as AATU, Forthglade, Natures Menu, Burgess as well as natural treats and long lasting toys.

Our Ethos...

We try our best to sell products which are made and sourced sustainably and ethically. Like us, we try and support brands, who do their best to be environmentally friendly and play their part in looking after our planet. Where possible we choose to support British brands, manufacturers and small independent suppliers.

We encourage all of our customers to recycle, re use or return as much packaging, that comes from us, as possible. All of our packaging materials and any printed papers we use are made from recycled materials and are able to be recycled in your household recycling bins.


Not sure what food your furry friend would like or can have?
If you have any questions about your pets diet, please get in touch. We offer free nutritional advice and guidance.

Can't find the product or brand you are looking for?
Drop us an email or give us a call and we'll be more than happy to order it in for you. (Dependant on terms)


Thumpers x