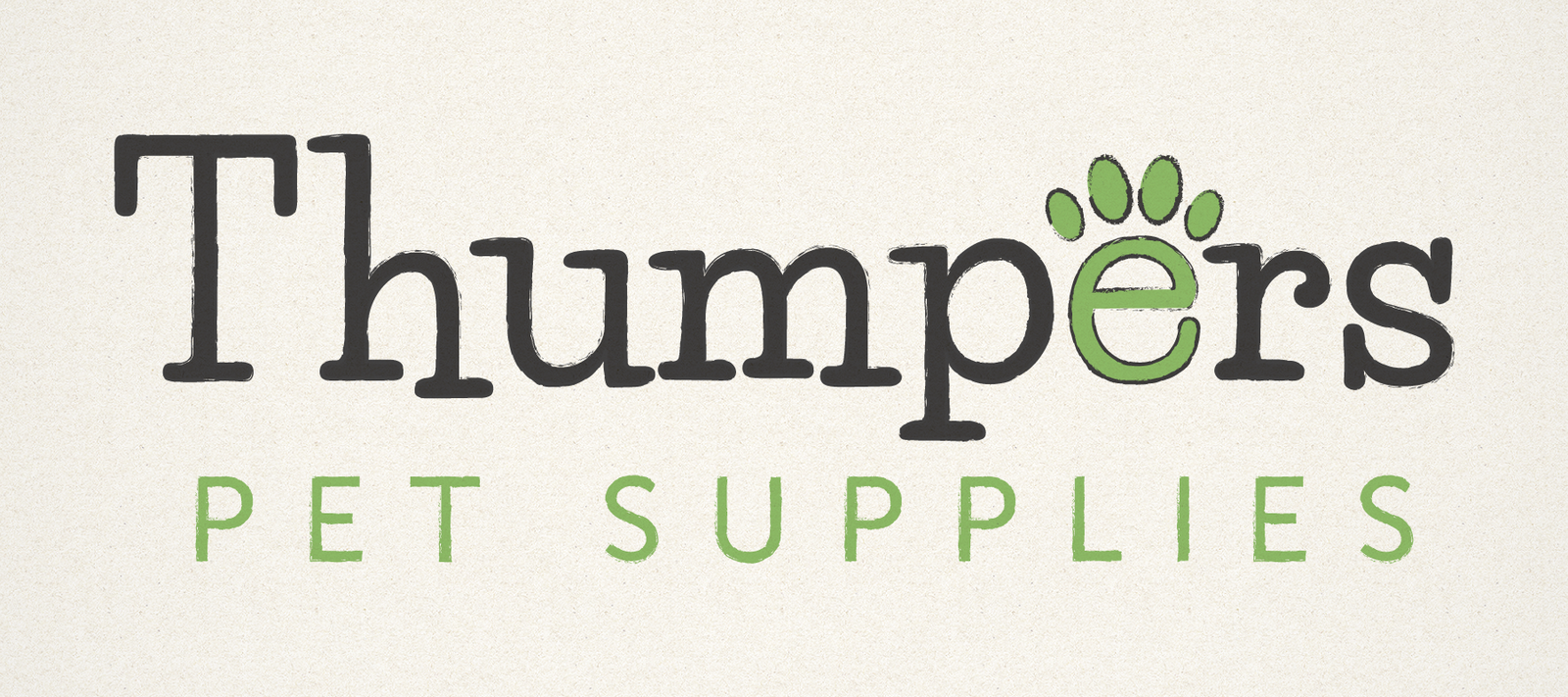 As you know our family comprises of two humans, called Brett and Laura. A bouncy Labrador called Lola and two house rabbits called Thumper (I know it's not original) and Poppy.
We have both owned animals since we were young children and have a real passion for making our pets and other other pets lives the best they can be. I have worked in Animal Rescue centres and have a passion for animal care, especially when it comes to rabbits. I have a diploma in Animal Care from the college of Animal Welfare and we both hold hold diplomas in Animal Nutrition. Brett has grown up with his parents breeding British Giant rabbits and has always had animals in and around the house, he used to have two rabbits called Benjamin and Gemima who lived under the stairs and a golden retriever called Barkley who sadly passed away in 2018. 
Thumper, is the inspiration behind Thumper's Pet Supplies, he is 10 years young and has been in my life since he was 12 weeks old. After loosing two outdoor rabbits aged 12 and 13 I really wanted another pet. At the time we had moved into a flat so a dog wasn't an option and my sister is allergic to cats so that wasn't an option either. I'd had rabbits since I was 8 years old but had never had a house rabbit before. Thumper is not your average bunny and I have learnt so much from him. In his younger days he would follow me everywhere, watch tv with me, bite the fridge if it didn't open when he wanted it too, wait for me to come home after uni, chase after me if I went off without him and of course in typical rabbit style chew through many cables. Now he is 10 years old and is slowing down, he still has his mad half an hour when he tries to sit on the dog but most of his day is spent eating and sleeping. 
Poppy, is Thumper's wife-bun, she is aprox. 8 years old and is from the Animal Rescue centre I used to work at. I had been looking for a female rabbit for some time (Thumper is quite fussy) she came into the rescue in hutch with nothing in it, urine stained feet and over grown teeth and nails, I knew there and then she was coming home with me. Luckily she was already spayed so I could introduce her to Thumper straight away. They fell in love instantly and have never been separated since. She is very sweet but still very cautious of humans and definitely reminds us who is boss every day. 
Lola, is a rescue dog who joined us in July 2018. I was at work and I saw this 8 month old bundle of energy leaping through the door, I loved her instantly and I rushed home and told Brett about her, he didn't need much persuasion and she came home with us the next day. Lola is a dream, she is extremely cheeky but also very soppy, I don't think she has a bad bone in her body. 
As an animal loving family we want to help owners find the right food and treats to keep there animals in good health. We have found it very difficult to find good quality food, treats and also the right toys suitable for rabbits, dogs and cats under one roof. We spent hours ordering from different companies for different items. The idea of the pet supply business also sparked from my dream of running a Small Animal and Rabbit Boarding Business. When I worked in rescue I could spend all day with the rabbits, I love learning about them and find that they are one of the most understood animals.
Thumpers boarding will be our next adventure and will be opening in the near future.